2016 Keynote Speakers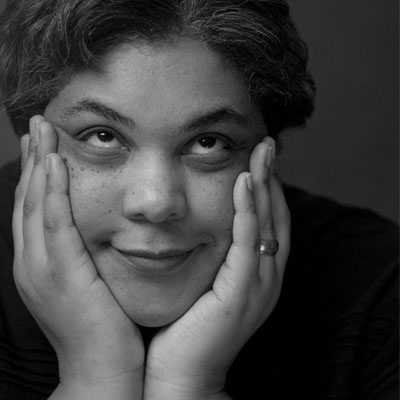 Friday, Nov 11
Roxane Gay
Roxane Gay's presence is unmatched in the world of words. With a deft eye on modern culture, she masterfully critiques its ebb and flow through our society and social media.
Born and raised in Omaha, Nebraska she is the daughter of Haitian immigrants. Her family moved frequently as her father took on new engineering projects. Eventually, this led her to Phillips Exeter Academy where she spent most of her high school years. She later started at Yale, but left early to experience life without the confines of classrooms. Having discovered a love of writing and Laura Ingalls Wilder at 5 years old, she eventually decided to hone her craft at The University of Nebraska where she received an MA in Creative Writing. In 2010, she received her PhD in Rhetoric and Technical Communication.
In 2014, she published both Bad Feminist and An Untamed State to universal praise. Bad Feminist, her collection of essays, continues to garner international acclaim for its reflective, no-holds-barred exploration of feminism. In their review of her work TIME magazine proclaimed, "let this be the year of Roxane Gay!" In her essays, she navigates her sharp wit through entertainment and culture, particularly the consumption of television, news, movies, sports, literature and comedy. Her powerful debut novel, An Untamed State, is a thought-provoking examination of privilege, social class, entitlement and corruption. It was longlisted for the Flaherty-Dunnan First Novel Prize and Libray Journal named it one of the ten best books of the year.
Roxane is the co-editor of PANK and was the non-fiction editor at The Rumpus. She is at the helm of The Butter, a website dedicated tocultural criticism and personal essays by people of color and queer writers. Her writing has also appeared in McSweeney's, The New York Times Book Review, The Nation, and many others. She is also the author of Ayiti. She is currently working on her new novel, Hunger.
Roxane dominates Scrabble tournaments frequently and hopes to be Ina Garten when she grows up. She resides in Indiana where she is an Associate professor of English at Purdue University
---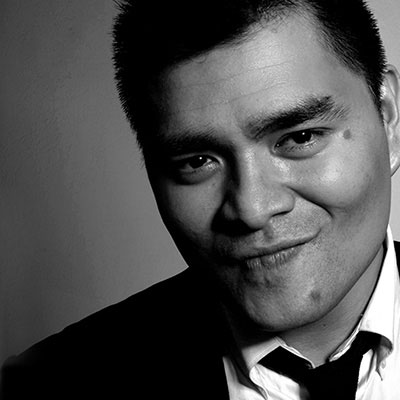 Saturday, Nov 12
Jose Antonio Vargas
Jose Antonio Vargas is a Pulitzer Prize-winning journalist and filmmaker whose work centers on the changing American identity. He is the founder of Define American, a non-profit media and culture organization that seeks to elevate the conversation around immigration and citizenship in America. In February 2016 Jose launched #EmergingUS, a multimedia news platform he conceived focusing on race, immigration, and the complexities of multiculturalism. In 2015, MTV aired White People, a television special he directed on what it means to be young and white in America as part of its "Look Different" campaign.
In June 2011, the New York Times Magazine published a groundbreaking essay he wrote in which he revealed and chronicled his life in America as an undocumented immigrant. A year later, he appeared on the cover of TIME magazine worldwide with fellow undocumented immigrants as part of a follow-up cover storyhe wrote. He then wrote, produced, and directed Documented, a documentary feature film on his undocumented experience. It world premiered at the AFI Docs film festival in Washington, D.C. in 2013, was released theatrically and broadcast on CNN in 2014, and received a 2015 NAACP Image Award nomination for Outstanding Documentary.Documentedis now available on various digital platforms.
Jose Antonio Vargas takes audiences deeper into his story, sharing details of his journey to America from the Philippines as a child; his journey through America as an immigration reform activist; and his journey inward as he re-connects with his mother, whom he hadn't seen in person in over 20 years. With anecdotes from both his own story and the struggles of countless other undocumented immigrants in America, Vargas poignantly explores one of the most divisive questions facing our country today: how do you define "American"?
The media's evolution and the rise of the digital era has guided his career. He has written for daily newspapers (Philadelphia Daily News, San Francisco Chronicle) and national magazines (Rolling Stone, The New Yorker), and was a senior contributing editor at the Huffington Post, where he launched the Technology and College sections. Prior to that, he covered tech and video game culture, HIV/AIDS in the nation's capital, and the 2008 presidential campaign for the Washington Post, and was part of the team that won a Pulitzer Prize for covering the Virginia Tech massacre. In 2007, Politico named him one of 50 Politicos to Watch. His 2006 series on HIV/AIDS in Washington, D.C. inspired a documentary feature film, The Other City, which he co-produced and wrote. It world premiered at the 2010 Tribeca Film Festival and aired on Showtime. He has appeared on an array of television and radio programs, including: Good Morning America, The O'Reilly Factor, The Colbert Report, Univision's Aqui y Ahora, and Filipino Channel's Balitang America.
Among other accolades he has received are a Public Service Award from the National Council of La Raza, the country's largest Latino advocacy organization; the Salem Award from the Salem Award Foundation, which draws upon the lessons of the Salem Witch Trials of 1692; and the Freedom to Write Award from PEN Center USA.
A very proud graduate of San Francisco State University ('04), where he was named Alumnus of the Year in 2012, and Mountain View High School ('00), he loves jazz, hip-hop, and anything by Gershwin, and worships at the altars of Altman, Almodovar, Didion, Baldwin, and Orwell.
He lives in California.